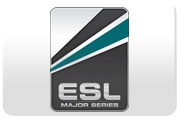 Viaceslavas '
fire_bot
' Duk played a perfect qualification tournament for the Major Series where he beat players like

Peter 'cYmoZz' Sellmaier. He also managed to beat

Milos 'Zubb' Zubal in his first group match, but still fire_bot left the competition very surprisingly. fragster spoke with him about the reasons and his future in the Quake-scene.
The EMS might be the last big Quake 3 tournament. Isn't it frustrating to leave such a high quality competition in that way?

fire_bot: How many times people will tell - every time when any game is published - that Quake 3 is going to die? Many, many times! It's the same here: There will be less or more tournaments... So don't panic. But I'm not frustrated because of leaving the competition but because of not playing Cooller. It was my dream to play against him since 2002. Can you imagine how I feel after my decision now? That's right, I feel pretty bad.
Read the full version of the interview at Fragster.de

English Version

German version
Edited by Badb0y at 19:45 CDT, 26 May 2009 - 23640 Hits