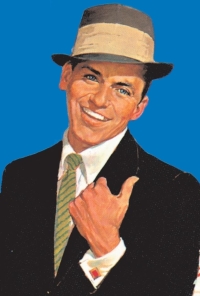 Location:
Near the Silicon Valley, Tokyo-Akihabara
Timezone:
Europe/Budapest
Homepage:
www•houseofquake•com/teams/view/517
E$ Money:
1382 (1382 available)
Buddy list:
Bookmarks:
Description:
Not much to say, really.
A quaker for life.
A few decent FFAs (YT):
http://tinyurl.com/jwuam7e
There are playlists as well, including some TDM / CTF pickups and official games. 1-2 duel too.
Sometimes streamink Kvek Live FFA or TDM, because why not?
https://www.twitch.tv/freiya_ql
--------------------------------------------------------------------------------
Main rig:
M/B:
GIGABYTE GA-B75M-D2V @ F5 BIOS
CPU:
Intel Core i5-3470 + Xigmatek Loki II
RAM:
2 x 4GB Crucial BallistiX Sport DDR3-1600 CL9 (BLS2CP4G3D1609DS1S00CEU)
VGA:
EVGA GeForce GTX 750 Ti SC 2GB (02G-P4-3753-KR)
ODD:
LG GH24NSB0
SSD:
128GB A-Data SP920 Series (ASP920SS3-128GM-C)
HD1:
1TB Hitachi GST Deskstar 5K1000 (HDS5C1010CLA382)
HD2:
1TB Hitechi GST Deskstar 5K1000 (HDS5C1010CLA382)
HD3:
2TB Western Digital Purple (WD20PURX-64P6ZY0)
HD4:
2TB Western Digital Green (WD20EZRX-00D8PB0)
HD5:
640GB Western Digital Blue (WD6400AAKS-65A7B2) + LogiLink UA0082
kyb:
IBM SK-8820
mouse:
Ninox Aurora @ 800 cpi, 500 Hz, driver v1.2, MarkC accelfix, Win 6/11, EPP off
pad:
SteelSeries QcK+ (2 mm) + MECO(TM) Mouse Bungee Blue
spk:
Genius SP-HF1250B
hph1:
SteelSeries Siberia v1 white
hph2:
Superlux HD 681B
mic:
Hama CS-463
case:
Aerocool Aero-1000 White
PSU:
GIGABYTE GE-C420A-C2
dsp1:
LG 24GM77 @ 144Hz, DAS on, Motion 240 off
dsp2:
SONY KDL-40R470ABAEP
router:
ZTE ZXHN F668
@ Microsoft Windows 7 Ultimate x64 SP1