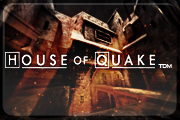 Hey,
After the revival of 2v2 TDM, CA might come back to House of Quake as well.
I know it's not Quake and stuff ), but every competitive activity just makes things better for QL and for us, so I definitely support the incentive to reinstate the game mode into the league.
Here're two polls about the issue. The first one is trying to get a rough idea on how many people would be interested in playing:
http://www.strawpoll.me/14318054
The second one is about which format the community would prefer if CA will indeed make a comeback to the league:
http://www.strawpoll.me/14317915
Never tried to make a poll before, hope it works right.
C'mon bruvanskis, let's try to give QL a new life together.
Edited by Teen Queen at 12:54 CDT, 3 November 2017 - 11183 Hits