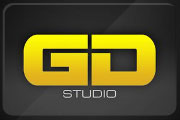 From reddit
https://www.reddit.com/r/Diabotical/comments/...orts_2021/

2GD: We have quite a clear plan for 2021 and 2022. Which involves regular Diabotical updates, but also releasing two new games. The projected budget we have (battle pass purchases included!) cover this, with a little room for GD Studio hiccups (delays).

(...)
2GD: Glitch engine, FPS. All engine updates will benefit Diabotical and future games

(...)
Some guy: He said one of the games will be a class-based shooter (like TF2).
https://clips.twitch.tv/YawningGracefulCarabeefKappa
56742 Hits