Name: Memphis
Location: Galicia
Posts: 1808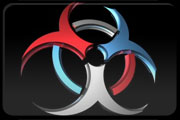 Atm we got this (hypothetical cpm lan):
http://www.madprocessor.nl/
Some kind of cybercafe in Amsterdam, Stay Okay hostel is quite close to it, last time i was there it wasnt that expensive (21 euro/night). Apparently that cybercafe already hosted a sc tournament (
http://www.teamliquid.net/forum/viewmessage.php?topic_id=125213
) so i'll just need to contact the owner, etc...
Now we need to know when, probably summer 2013. What you think? (we should pick a date when most people can attend)
Sugestions and trolls are welcome.
LOL ANYONE CAN COME TO THE MEETING, THE LIST WAS JUST TO POINT OUT THAT WE COULD GET A DECENT LAN WITH SOME OF THOSE PLAYERS : D
Edited by SIHdW3W at 07:11 CDT, 16 July 2012 - 62320 Hits