Name: Jamerio
Location:
Posts: 26046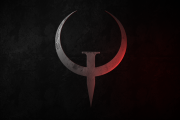 I understand and accept some people have better LG than others in a head to head scenario, but what I don't get is some people seem to get so much more DPS on their LG than others in 100% aim scenarios.
There must be more to it, like sometimes when you get caught out and before you can react, you seem to take a shit ton of damage where everyone would get near 100% LG for that split second before you react (because you were facing wrong way or something in non 1v1 scenario), but even then, certain players seem to hit loads of damage where aim isn't really a question, you can hear and feel it.
The factors I can think of which could possibly explain this beyond me being paranoid and wrong about this are.
REFRESH RATE OF OPPONENTS MONITOR.
OPPONENT PING.
OPPONENT FPS.
SOME KIND OF NETWORK ADVANTAGE TOOL VIA CARD/ROUTER/SETTING MTU.
Something server side which limits the packets you can send and receive to somehow keep the game running if you've exceed some kind of unspoken bandwidth cap.
Some kind of memory leak.
I dunno, does anyone know what I mean, and if so do you have an ideas on factors this could be. If any?
8999 Hits