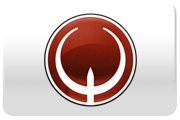 An announcement from the tournament team:
"QuakeCon and FACEIT are pleased to be giving the community a choice in what games will be streamed during the group stages of the Intel Quake Live Duel Masters Tournament. Please place your vote for each of the three group stage rounds!
Voting will end 9:00AM CDT – one hour before the first group stage round."
Vote here:
http://goo.gl/sBPzP2.
44995 Hits