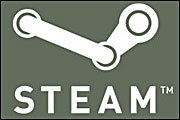 Hey guys,
I'm selling Quake 4 for a really cheap price, if you're interested please visit:
G2A - Quake 4
I choose this site because it's serious site if you want to buy/sell games. I'm the seller with the cheapest price (

).
Don't wonder that I'm new there, until now I just bought stuff there. Then I bought Quake 4 for my friends, but I bought 1 too much so I'm selling it.
Thanks if someone buys it!
12114 Hits