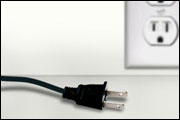 http://games.slashdot.org/story/10/07/06/1823...ial-Forums
"Recently, Blizzard Entertainment implemented a Real ID feature for some of its current games and all of its future Battle.net-based games. Today, Blizzard announced that it intends to require usage of the real names of Battle.net posters for its StarCraft II forums before release, and for its World of Warcraft forums shortly before the release of World of Warcraft: Cataclysm. From the announcement: 'The first and most significant change is that in the near future, anyone posting or replying to a post on official Blizzard forums will be doing so using their Real ID — that is, their real-life first and last name — with the option to also display the name of their primary in-game character alongside it. These changes will go into effect on all StarCraft II forums with the launch of the new community site prior to the July 27 release of the game, with the World of Warcraft site and forums following suit near the launch of Cataclysm. Certain classic forums, including the classic Battle.net forums, will remain unchanged.'"
http://forums.battle.net/thread.html?topicId=...p;sid=3000
I guess a fair amount of people already registered with fake names to battle.net but REALLY Blizzard? Really...?
Mon
Tue
Wed
Thu
Fri
Sat
Sun
1
2
3
4
5
6
7
8
9
10
11
12
13
14
15
16
17
18
19
20
21
22
23
24
25
26
27
28
29
30
31
Edited by meez at 22:02 CDT, 6 July 2010 - 37694 Hits