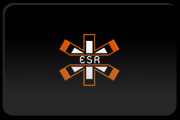 Big iPhone Usage Guide
As I am a designer and a great fan of StarCraft and this community, I wanted to give some suggestions about iPhone usage, especially after iOS7. My idea is to start with basics, and add more information in time, to make it almost perfect for everyday usage. Because when I look at the App Store, there are thousands of apps, but as you know there are always a better one. My perspective about this topic is to always choose simple and the most efficient ones.
App suggestions:
Clear
: One of the best and easiest, simple to-do list manager. It is not free, but it will worth it.
Free Alternative: Any.DO
Evernote
: For me this is one of the best apps. It is basically a note taking application, you can put pictures, or save any website immediately, or you can define reminders. Mostly I use it with chrome extension (Clearly), saving any website into the app. So when I am on the metro or something, I can easily open my saved websites or notes, and I can continue to study.
Kindle
: Not only for reading books. You can also send and text or pdf as a mail to yourself, and it will be added to your library, so you can read them anytime, anywhere. I am not a great fan of reading something from my phone but sometimes it is a lot easier.
Mailbox
: I have tried a lot of mail client apps, but I think this one is one of the best. Still this is not the best possible, it lacks of a lot of things, but still, from what I have tested, this is the one I would suggest.
Digg
: As you know in our world, the problem is not getting the information. It is on the net, but sorting it is a real huge problem. Before I was using Flipboard, but I think it is expired, because of lots of reasons, but primarily its main page is really bad, in terms of design, and sync intervals. However digg is simple, and easy to use, also faster than most of them.
Shazam
: This is one of the must have apps. You can never know when you need to use it. It is an app which listens the song and tries to find what is it.
Tweetbot
: This twitter client is not free, but still one of the best, because it has a lot of functions in a simple interface. Actually I am now writing a lot better software as a twitter client, but till that time, this is the best.
Free Alternative: Twitter
ProCamera
: I have tested almost all of the camera apps, this one I think one of the best. Before I was using something else, but with iOS7, they deleted the software, and as far as I heard they sold it to flickr, but I hate its interface, so I would suggest this one. However if you were lucky enough to buy it before it has been deleted from app store, you should definitely use
KitCam
. By faaar it is the best one.
VSCOcam
: nice filters and free.
Spotify
: I am using a premium account, so listening to my playlists anywhere, anytime is really great. Also its really high quality.
Chrome
: I did not use the others, but since I use Google Chrome as a browser on the computer, I want to reach all of my bookmarks from phone too.
Dark Sky
: I dont know if it works outside of USA, but this is one of the simplest weather apps. It just warns you before any kind of weather activity. This is great idea.
Free Alternative: Yahoo Weather
Google Maps, HopStop, Yelp
: with NYC subway, this is my entire travel package. They give you exact addresses and the ways you can get there. Yelp can be sometimes tricky but still this is the best we can get.
Tips and Tricks for iOS7:
Disable Parallax
: Parallax is iOS 7's new moving home screen. To turn it off head into: Settings > General > Accessibility > Reduce Motion. Turn that "On" and parallax is disabled.
Disable Control Center in App
: Sometimes you'll accidentally pull up the Control Center drawer when you're playing a game or using an app. You can turn off by Settings > Control Center and toggle "Access Within Apps" off.
Disabling App Background Refresh
: This is the smarter multitasking feature that keeps apps running in the background and refreshing content. It also appears to drain a lot of battery life in our case. So, to disable it, head to Settings > General >Background App Refresh and toggle the setting to off.
Disable Automatic App Updates
: If you're not comfortable with automatic updates, you can turn them off by heading into Settings > iTunes and App Store and toggling the "Updates" setting of "Automatic Downloads" to off.
Privacy
: Check Settings > Privacy > Location Services, and disable the ones you dont need to, it will increase the battery time.
PS: I use extra lots of apps. So if you need suggestion about any kind of category, do not hesitate to ask.
My home page screenshot.
http://i.imgur.com/3a8Ah1M.png
9857 Hits