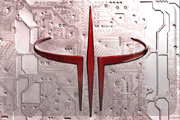 Russian Esports Production (RESP) are organizing an afps event with a simple message: "
It's time to revive Quake!
"
-When and where?
ArtLair Cinema
, St. Petersburg, Russia, 28th of May, 12:00 Moscow time.
-Games and players
QUAKE III ARENA OSP DUEL

GLK350 vs.

Maickl
BELIX.PRO QUAKE LIVE DUEL CHALLENGE

pavel,

agent,

swex,

cypher and possibly some other big names
DIABOTICAL DUEL

pavel vs.

dazat0r
"QUAKE" CHAMPIONS DUEL

base vs.

cypher
Prize pool
The winner of each individual match will recieve 10.000 rubles (~$132). Every quake fan can donate to increase the prize pool here:
https://www.donationalerts.com/r/respgg
Source:
https://t.me/s/RESPgg
Edited by puritan at 19:05 CDT, 26 April 2022 - 766 Hits