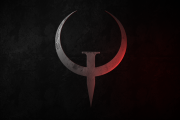 QUAKE CHAMPIONSPRO IS RECRUITING A TALENT
We are looking into people to make content for QC Youtube, beginners tutorials, funny videos, fragmovies, Quake talk (episodes). Currently, we are on the network with Curse. Much better than Adsense since Adsense pay you 60% of AD revenue profit, curse pays you 90% of AD revenue profit. We need someone to do the job with Quake Champions Content. Keyword research and SEO optimizing will be OUR job always as I (careem) have 8 years experience. If you like you can join us. You get full access to our channel, you will be able to see statistics and earnings of your videos u made. Of all videos, you created - money with ads is yours. You can link your twitch in the video description, donation button, your name, everything. Curses payment is done via PayPal each month 10., so we will forward funds via PayPal each 10 in a month.
Benefits of Quake Champions pro channel are
:
Skyrocket SEO optimization, plenty of PR backlinks, great keyword research, more than 300 videos uploaded, currently HOT quake champions channel, top results in google and youtube search tab when we search for Quake Champions, it's getting bigger or is even bigger channel than official Quake Champions, daily new subs 5-15, sometimes even up to 50 and we have the community that is not on ESR or reddit.
Quake ChampionsPRO crew (so far):

Karim Zidaric

Bartlomiej Bogusz
Links:

Source
,
Discord
Edited by CAREEM at 14:24 CST, 2 March 2018 - 9745 Hits