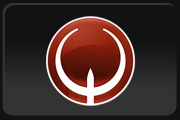 We are delighted to announce the opening of

#ffapickup
, a
Quake Live
classic ruleset pickup channel on
QuakeNet IRC Network
. Currently for

EU players, we will add other locations in the future if enough interest is shown.
Thanks to the generosity of

SyncError
and the Quake Live team, we are extremely pleased to announce that there will be at least a few Sunday tournaments with Pro tokens up as prizes. The duration of the tokens will be up to one year for the first tournament. In total we have a pool of several years worth of Pro subscriptions to give away to our various winners and participants selected at random. Our staff are not eligible for any token prize.
In order to participate in the Sunday cups, the players are required to play at least five #ffapickup games during the proceeding fortnight. On top of this requirement all players are required to play at least 100 matches within Quake Live itself (any game mode). This limitation is in place in order to help minimize any alternative account sign-ups and to aid in making the rating method as accurate as possible.
Our bot has the following public commands for channel users. If you have any requests for future features feel free to query any OP.
If your linked Quake Live nick is wrong, query an admin (@) and it will be rectified promptly. Channel rules are simple. Don't ruin pickups. This includes, but not limited to, being abusive, cheating, rage quitting. Streamers are more than welcome. We have some tokens available to give away to your viewers. Query an admin for further information. Any suggestions/comments are more than welcome inclusive of the tournament format. See you in
#ffapickup
.
Links:

Web IRC
,
#ffapickup
Edited by Teen Queen at 15:51 CST, 8 November 2014 - 39312 Hits