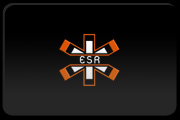 Today, the french government won (or did they shoot themselves in the foot ?) a big battle against french humorist Dieudonné. For the first time ever in the country of human rights, a humoristic show for which 5,600 people have bought their tickets has been cancelled together with a force of 20 anti-riot vehicles.
This is a thread about freedom of speech and censorship.
Some articles that will surely help those who have no idea what the whole Dieudonné fuss is about:
http://www.sott.net/article/271383-The-Move-t...ala-M-Bala
http://www.youtube.com/watch?v=WpbI-Z2anlw
Discuss...
Edited by Teen Queen at 15:21 CST, 9 January 2014 - 70024 Hits