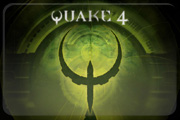 I sucked becasue my keyboard was broke. I could not move left most of the time, which made it fun when it came to moving about the level and dodging!
As a result I did shite and does not represent my real skill, but if you want to take single performance and skewer it for your own biased views, then here's a link to me taking redemz (one of europes top players) into overtime.
http://www.esreality.com/?a=post&id=920874
So I can too focus on single performances and take them as my average.
Crap isn't it?
Mon
Tue
Wed
Thu
Fri
Sat
Sun
1
2
3
4
5
6
7
8
9
10
11
12
13
14
15
16
17
18
19
20
21
22
23
24
25
26
27
28
29
30
31
Edited by Jamerio at 01:01 GMT, 3rd Apr 2006 - 155373 Hits