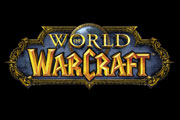 So, what to do now after QuakeLive to destroy the available time?... Maybe.. WoW? Anyway, I wonder who┤ll give this one a try now?
What is the World of Warcraft Starter Edition?

The World of Warcraft Starter Edition allows players to access World of Warcraft for free -- all you need is a Battle.net account and an Internet connection. Starter Edition players can play up to a maximum character level of 20 and are able to upgrade to a full, paid account at any time, allowing them to continue their adventures where they left off. The Starter Kit gives gamers who are interested in trying out World of Warcraft a chance to experience the game before purchasing a copy..
More info @
Blizzard.com
14258 Hits