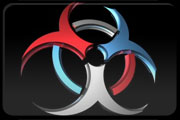 CPMA VQ3 IS NOT CPMA CPM!
OSP VQ3 IS NOT CPMA CPM!
CPMA VQ3 IS LIKE OSP VQ3!
Got it?
I'm quite chocked to see people nag about CPL using CPMA as their mod. CPMA are still beeing developed, and listens to the "scene". OSP is not as customizable as CPMA either.. I cant see any reason using OSP over CPMA.
Grogg!
Mon
Tue
Wed
Thu
Fri
Sat
Sun
1
2
3
4
5
6
7
8
9
10
11
12
13
14
15
16
17
18
19
20
21
22
23
24
25
26
27
28
29
30
31
9633 Hits