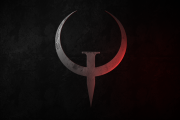 Hey folks, got out a short piece on Quake Champions out. Hope you enjoy and I'd happy to hear your thoughts on it.
You can find the full write-up on the following link:
http://www.esportsheaven.com/articles/view/6147
Here's also the first paragraph if you're not sure it's worth your click.
---
RadoN's thousand is a series of articles in which I share my take on an esports topic of my choosing in about a thousand words. This entry focuses on id Software's latest title, Quake Champions.
This year's QuakeCon was the first not to feature Quake Live since its introduction in 2008. Initially developed as a web-based game, despite the multitude of adjustments, was an obvious remake of id software's 1999 hit, Quake 3 Arena. In that way, QL is the perfect representation of what the series had been throughout its iterations, until recently. It utilized the free to play monetization model that had been growing in popularity and a web-based client making the game easy to access from anywhere across the globe. Yet, despite the considerable amount of fine-tuning from the developers' side, most casual fans viewed it as a modernized remake of an older game. Excluding the additions of Railgun and crouch slide, Quake had remained a very similar game throughout its five prior iterations for the vast majority of gamers.
This legacy has come to an end with...
---
edit: I removed the cover picture as I couldn't find a way to make it smaller.
Edited by RadoNonESR at 06:53 CDT, 19 September 2017 - 4288 Hits