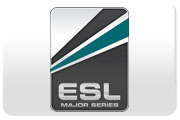 Carmac interview @ teamliquid.net
Obviously the guys at ESL, they're fans and players, esports lifers, and they understand the value of legitimacy and things like that. Are your sponsors on board with this, too? How deeply do they appreciate it, given they're the guys who are the most numbers driven in this entire deal? Do they appreciate the value of legacy games?
Honestly, some of them do, some of them don't. It depends. With Intel, for example, Intel is our key strategic partner in Intel Extreme Masters, and they've been with us since day one. I have conversations with them all the time. Sometimes they say, "Hey, I miss Quake! I wish Quake were back." I keep hearing these things form Intel.
Edited by Aquashark at 14:38 CST, 2 January 2017 - 3668 Hits