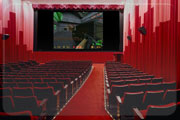 Anyone else wish they had put TOURNEY from Quake 4 into QL???
Maybe it was just tha blunts dat i been smokin back in tha day but i remember this game mod to be real fun for me and my friends when we used to play we woold have such laughs almost choking on the laughs WE USED TO HAVE =] when i could not afford good weed
much time passed but da the memories are as clear as tha blunt smoke in 2016
WHO REMEMBERS THIS GAME MODE??? TOURNEY!
Why it only appears in Quake 4!?!!?! BEAST GAME MOD =]
1282 Hits