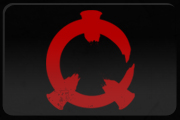 Scheduled: 11:00 CDT, 9 August 2015 to 15:00 CDT, 9 August 2015
Schedule:
Passed
Results
Bracket:
http://erath.challonge.com/reflex
*
VODs
*

1st Place - $225 Vo0
2nd Place - $150 eRath- Thump4
3rd Place - $100 Lunokhod2
4th Place - $55 - Terifire
5th Place - $20 - eRath- Frenly

As the Arena-FPS personalities shift from QuakeCon 2015 to normal life again, some people are wondering what happened to everything "cool" with gaming.
Deathmatch style FPS competitive gaming is at a unique crossroads, as other platforms such as DoTA 2's The International Tournament, and League of Legend's Championship Series offer amounts as much as $18,000,000 USD -- enough to rival actual professional sports players. These prizes belittle what once was: John Carmack's 1987 Ferrari 328 GTS Cabriolet given to Dennis "Thresh" Fong at Red Annihilation in 1997 that featured Quake 1, or the $1,000,000 USD offered during the 2005 CPL World Tour that featured Painkiller.
PC Gaming has changed since those days! It might not yet be the time to bury the arena-fps shooters, but rather a time to celebrate them.
eRath Gaming, a brand new USA eSports team, is proud to host its first tournament:
The eRath Inaugural - A Tribute to Arena FPS
. The tournament features play on Reflex -- What better way to pay tribute? With this new fast-paced FPS, created by gamers for gamers, the past finally meets the future. At
10:00 CST
, on Sunday, August 9. With various sign-ups including

Vo0,

Thump4, and

AZK, the tournament will be conducted with twelve possible maps, and nine total map drops: two original reflex maps, and nine more legacy / historical gaming maps will be used: Including the best maps from

QuakeWorld,

Quake 2,

Quake 3,

Quake 4,

Unreal Tournament,

Doom 3, and

Painkiller. Each of these maps housed, and still house, the best games and memories in all of eSports. This marks the perfect way to pay a tribute to the past.
Want to have fun celebrating the past?
Want to check out reflex? Download it at
ReflexFPS.net
Want to step it up a notch and try to win the tournament or your share of $550?
Links
:
Official Website
,
reflexfps.net
,

#eRath
,

#reflex
Stream
:

FlairTV
Edited by Thump4 at 21:15 CDT, 9 August 2015 - 38037 Hits