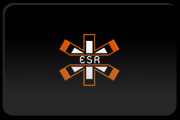 Our founding father, Director of ESReality, the first UK pro gamer, and eSports entrepreneur of all kinds has done an
interview
with Postdesk.com. Sujoy talks about his eSports career, business adventures, what he's playing with now, and the future.
How successful were you in professional gaming?

I came 3rd at that New York CPL tournament in the end, and I had a mixture of top 10 places after that in various competitions. If I'm honest I never really did very well at Quake 3. I think I hit my peak in Quake 1 when I was totally devoted to the game. I played a bit of Quake 4 when it came out too, but I don't think I could have competed with the top guys like Toxic and Cooller who were hitting their stride.
Source:
postdesk.com
Edited by wn at 12:32 CDT, 13 May 2012 - 7860 Hits