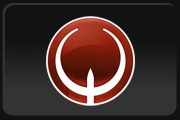 FnaticMSI has issued an update regarding the MSI BEAT IT Quake Live Grand Finals in Beijing, China.
From America we could see

Shane "
rapha
" Hendrixson qualify and from Europe we saw

Marcel "
k1llsen
" Paul
taking gold
. These two champions will be joined by two more players, one each from FnaticMSI And Evil Geniuses. These four players along with more champion gamers were originally supposed to go to Beijing, today we can confirm that the Quake Live championship won't happen in China, instead we will hold it in a few months, tentatively slated for DreamHack Winter in November.
This is a very unfortunate situation for us as being FnaticMSI we've always loved and supported the game through PLAY, our own CTF squad as well, clearly we have shown our solidarity for this amazing First Person Shooter, however this was situation was out of MSI's control as id Software were unavailable to help them set up a LAN tournament in China.
While we can confirm four slots for the Quake Live tournament we will be announcing the final event which we are hoping will have a bigger star studded lineup. There will be eight more slots open for players, but these will be invite only as of now. More details will be launched.
We'd also like to confirm that the prize money won't change and that along with MSI we're showing our full strength to this tournament. Just for a reminder, the total prize money will still be a massive $10,500 in cash prizes in addition to the winner getting himself a hard earned MSI GT660.
Source:
fnatic.com
Edited by xou at 12:38 CDT, 19 August 2010 - 11268 Hits