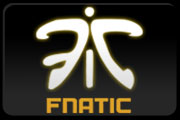 Three qualifiers are behind us and there is only one tournament left to qualify for BEAT IT online finals that will be held from 23rd until 25th July.
Tournament starts tonight at 18:00 CET, while check-in will happen 1 hour prior to tournament, at 17:00 CET. Prize for 1st place is $175, second $75 while top 4 finishers will qualify for the online finals.
As you already know, winner of the online finals will win cash, book a ticket to Beijing along with paid hotel to participate in LAN event MSI is hosting from 4th until 6th September.
Besides that prize for the first place, 2nd and 3rd placed at the end of a tournament will also earn money, but also accommodation for tournament in Beijing. We are proud to announce that prize purse for QuakeLive tournament in China will be 10,500$.
Not all of the invited players are yet confirmed. We urge those to email
street@fnatic.com
re their invitation or msg fnatic\StreeT at IRC.
LVL UP Tv
will broadcast games so make sure you tune in!
SIGN UP!
Edited by becks at 03:08 CDT, 19 July 2010 - 6260 Hits