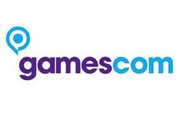 A hand of Quake players came to Cologne during the last days to participate at the first QuakeLive at an Intel Extreme Masters 4 event. Fragster.de was there as well and was able to take
some pictures of the Quakers
at GamesCom. Be sure to check them out.
I also found some more galleries:
- d1ablo took some for derQuaker.com.
- Liefje also posted a tiny gallery on ESR.
- If you don't mind pics from CS and WoW players, you check out the galleries on the ESL website and on esportsfrance.com.
Edited by xou at 10:41 CDT, 26 August 2009 - 13903 Hits