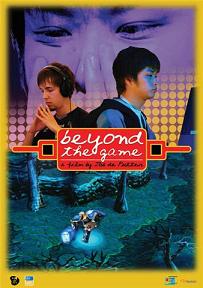 As
reported earlier
, eSports documentary 'Beyond the Game' will debute at the International Documentary Filmfestival Amsterdam four days from now.
More information about the screening date has now been released and tickets are now available online.
The premier of the film will take place Friday November 21 in Pathé de Munt at 12:00 CDT, it is scheduled to last until 13:30 CDT. Standard tickets cost €8,50, tickets with a Discount card or IDFA-coupon cost €6,00. A second screening will take place Monday November 24 in Pathé Tuschinski at 06:00 CDT lasting till 07:30 CDT. A third screening will take place at Thursday November 27 16:00 CDT lasting till 17:30 CDT once again in Pathé de Munt. Tickets to all screenings have the same prices.
To order tickets to see the Friday Nov 21 screening click here
To order tickets to see the Monday Nov 24 screening click here
To order tickets to see the Thursday Nov 27 screening click here
Source:
BeyondtheGame.nl
(English language website)
Edited by Nicky at 12:49 CST, 17 November 2008 - 7315 Hits