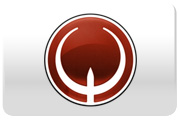 #ffapickup
are presenting the second tournament which will be held on November 30th, at 09:00 CST.
Post in
this thread
if you want to sign up. All tournament details, rules and server settings are listed below.
Have fun and frag on.
Please help advertizing this by notifying people on populated FFA servers.
Links:

Web IRC
,

Previous Cup
,
#ffapickup
,
Source