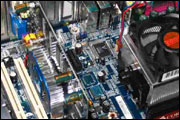 A still working USB overclocking package for your WMOs and OG Mx518s, etc... out there.
I had to dig a bit to put together this one... most packages I found on the internet did not work on windows 10 anymore, but this one is working just fine for me as I'm typing this, on version 1809.
Can't guarantee it'll work on newer ones however... I'm not a person who has the required knowledge to modify it to work either.
.txt file with instructions included.
Download Link (Mediafire)
4077 Hits