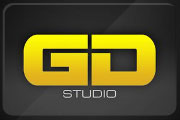 Hello ESR ! 2016 here we go. first journal of 2016 yeah buddy.
Ya boy dizzlat back at you again on the offtopic forum (what a suprise) ritte =] on to the real meat of this forum post ritee here.
When you put in the work, whatever your hustle is, you gotta respect yourself if you put in the work and then THAT DAY COMES.
yeah boy that good feeling when it all comes into place... that day that you GET PAID$$$ you know what i mean =]<o~~~ yeah ofcourse you do... well the question for you today loyal reader is..
WHAT DO YOU SPEND YOUR MONEY ON??
The way i see it i got three options
- spend on drugs
- spend on clothes
- spend on video games
- spend on the bitch
- spend on dizzlat jr
- spend on house
- spend on car
i just no matter which choice i make at the end of the month when my bills are paid and i got the roof over my family head and the heating and all that basic ass stuff... i aint got nothing to show it for it.
its a third world grind out here and we all know that... need your thoughts my fellow hustles, my fellow grinders... i see you out there in the dark... how do you make sure you got something to show for yourself?
maybe its different but in poland these motherfuckers keep taxing me and i got kids to raise man.. could just go back to the streets man. get on that grind like i used to... dime bag, selling to them fiends on the street.. nah i want something more noble. show dizzlat jr how its done =]
thanks for reading my articles in 2016. more is to come. just hold tight my brothers [SHOUTOUT TO YALL OUT THERE THAT READ THIS FAR, U ALREADY KNOW WHO IT IS, ITS CHAA BOY MR WORLDWIDE]
we still out here
holdin it down for ESR
best regards and hope for you
dizzle - pl - 2016
Mon
Tue
Wed
Thu
Fri
Sat
Sun
1
2
3
4
5
6
7
8
9
10
11
12
13
14
15
16
17
18
19
20
21
22
23
24
25
26
27
28
29
30
31
6218 Hits