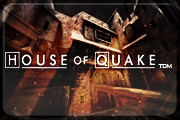 The second round of the TDM League will start on Sunday evening (just after the Daylight Saving Time clock change). From the first round, there is still one match to play,

102
vs

CZE
. It will be played this Sunday. In the third division,

v2
was sanctioned with the first default loss because of a no-show.
For the rest of the 1st round matches, you can check the
results page
and the
VODs
.
The news will be updated if the teams are rescheduling. We
really urge
the teams to reschedule as soon as possible when needed, and contact the admins about it.
Streams
:
Flair TV
,
fazz
,

102
Links
:
Schedule
,
Rules
,
Prize money
,
Sponsored by ZOWIE
Contacts
:

#HoQLeagues
,

Steam Group
Edited by xou at 20:00 GMT, 29 October 2015 - 6842 Hits