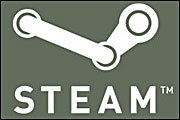 I am fan of FPS shooting (quake and counter strike). I grew up on playing these games, I played mostly quake but enjoyed watching counter strike because of the scene and competition. Back in 2010 these two games were on same level, competition wise, both games were equally popular and prize pools were on the same level. Then both games started to die slowly (again both games started to getting dropped from majors). So what happened VOLVO released CS:GO first impression from community was bad (really bad) but suddenly pro gamers started to switch because of lack of tournaments and overall and maybe because they saw that other teams who switch earlier were doing well. In the beginning the game wasn't receiving massive prize money but when VOLVO got involved with their SKINS making 250k majors possible CS:GO competition went nuts...
So my point is that CS:GO is the most successful FPS ever? Considering prize pool, how popular it is at the moment and competition. Pro player streaming (paszabiceps) gets 30k viewers in the evening while the best quake live tournament doesn't even reach 10k viewers during the grand final.
But at the same time the community is worse than ever. Official match making is full of cheaters (over 70% is cheating). There's even league proof cheats that cost over 100 dollars, silent aim cheats that can't be caught. There is rumors that some of professional players were using them on LAN so the game is so broken at the moment from the other side.
Edited by cikoleko at 04:01 CST, 3 January 2015 - 22080 Hits