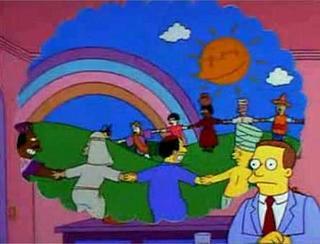 Random spawns fuck up games all the time when a player gets a free kill. I believe this is self-explanatory. What if players chose their spawn point after dying?
CONS:
-noobs dont know em.
-Players will spawn at the objective best spawn on the map (ex: on top of red on aero if red is up and they know timing), altering gameplay.
-No hal9000 spawnkill streaks
-Tactic of relocating position to eliminate certain spawns on maps is gone (although spawn selection could still be limited with choosing)
PROS:
-Being able to delay items when needed now has a greater reward. Previously it was perhaps unlikely that player would (example) spawn on red. Now it is almost guaranteed, so frag timing and item management are (on average) tested more strongly.
-Fragging player now thinks "where would I want to spawn?" and can attempt to predict choice. Fragged player may need to be unpredictable. Adds a new thing to mindgame
-Game knowledge/observation is rewarded. Ex: Fragged player observed/deduced fragging player is low on LG ammo. Fragged player may have opportunity to select LG spawn and start a mid-range fight.
-Greater importance placed on fragged player to know item times out of control
-If multiple spawns are about even in desirability, players can choose one closer to their favorite weapon or one that suits their style.
-NO FREE KILLS LIKE THAT SPAWN ON CURE OR THOSE LOST WORLD TIMES
-CUTS DOWN ON RANDOMIZATION
Now there is still the matter of game start. Not sure how to deal with this, it could still be random or there could be some sort of pick system. Let me know what you guys think. Do not tell me this topic has been done before I will not like it
Mon
Tue
Wed
Thu
Fri
Sat
Sun
1
2
3
4
5
6
7
8
9
10
11
12
13
14
15
16
17
18
19
20
21
22
23
24
25
26
27
28
29
30
Edited by Asp at 19:09 CDT, 7 October 2014 - 23682 Hits