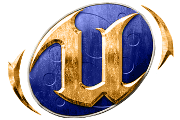 We at Cluex are proud to announce the sign-ups for the tournament we have all been waiting for! A 1-versus-1 deathmatch tournament with the fifth biggest money prize-pool in the history of Unreal Tournament 2004!
The first stage of the tournament will be composed of the group stages, whereby the top two players of each group pass onto a double-elimination bracket for the playoffs. The group stage matches will be played over a period of around two weeks, with the playoffs taking up to a couple of days. Each division's matches will take place on alternate days and times. If you're interested in what you've read so far, please read below for the more intricate details!
We hope that the cup formula has encouraged you to take part in what is, most likely, the last (big) Unreal Tournament event. We look forward to seeing you on the fields of battle!
Update
Notable signups
:

ACo-,

astz!,

cart!m,

d3itY`,

danny,

devilmc,

ecko,

Falcon,

Madjar,

Frantic-,

GoHLinK,

ioX,

kiLLzA,

LaVak3,

primus,

ScrMz!*,

skAven,

stab1lo,

ziLL.
The sign-ups period finishes on Saturday at 23:59 CET. Don't hesitate and join the biggest UT2004 event in the recent years (prize-poll wise [$2500] and by the number of participants entered in [so far 117]).
You can sign-up
.
Source
:
cluex.org/10years
,
Sign-ups
,

#cK.ut
,

cluex.org Facebook
,

cluex.org YouTube
Edited by ShX at 15:52 BST, 30 July 2014 - 12375 Hits