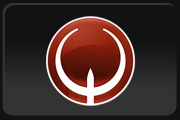 Pro Gaming Tours have released their yearly "Best Paying eSports" ranking, and we can find Quake Live on a respectable tenth spot.
Over the last year, Quake Live tournaments have paid out a total of $37,924.

Shane "
rapha
" Hendrixson tops the list of best earning player this year, slotting home $12,810.
The list is topped by League of Legends, with a staggering $5,270,955 over 98 different tournaments. Second place goes to the other MOBA, DotA2, with $4,435,421. Third place is StarCraft 2 with $3,027,010, which had the most tournaments over the year, namely 104.
Links:
ProGamingTours.net
48214 Hits