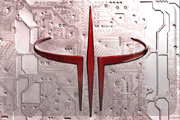 Hi all, guys! I hope you enjoy my english commentary of my first VOD Polosatiy vs. Lakerman I did yesterday. Actually its more interesting than russian version because has more history (after simple translate I got a lot of space to fill).
About match... Its loser bracket final of CPL Cologne 2000, map ztn3dm1. The idea was not just to commentary the fight... I'd like to come back to old time and tell some inside stories, also analyze some tactic things...
Next time I will try the Q3MME but now it doesn't work for me, I don't know why... I'm waiting for your replies to make next videos better, I mean video and config settings. Thank you!
Edited by xou at 04:44 CDT, 28 October 2013 - 64078 Hits