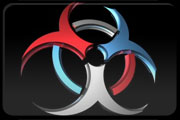 Hey guys. Got this monitor a few weeks back, and I'm very happy with it so far. I went from a 60hz LCD, so the transition was quite something. I thought I'd get a thread going where we could share experiences and tweaks for this monitor.
Currently I'm using the settings suggested here:
http://pcmonitors.info/reviews/benq-xl2411t
"Picture Mode= Standard
Brightness= 28 (according to preferences and lighting – this is still rather bright)
Contrast= 50
Gamma= Gamma 5
Color Temperature= User
Red= 100
Green= 96
Blue= 98"
Brightness is the only thing I've changed back and forth a bit, can't really decide. AMA definitely works best at the high setting. Have any of you played around with the other display/picture modes, "gamer" presets or features? Do you use the no-motion-blur lightboost tweak that has been floating around lately? (ATI here, so I can't.)
And for you, who like me, run it at 144hz in windows (why not, right?), what r_displayrefresh and com_maxfps do you run with? I'm using displayrefresh 0 and maxfps 125 at the moment, but at 144hz in win I'm not certain it's optimal.
Share your experiences, tips and tricks! Any input is greatly appreciated.
111790 Hits