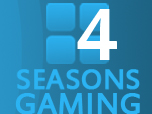 Australian citizen

Frazer "
Fraze
" Hockley has been living in Europe for the past 3 moths, since the last Dream Hack Winter competition in 2011. Fraze has been staying in the United Kingdom with his girlfriend, and been practicing a little bit of a duel in his time over. As he was known in Australian as a practice fiend he has been living up to reputation playing European duelers such as

zsx
,

madix
,

GaRpY
,

k1llsen
and

strenx
, just to name a few.
He has been more then happy with his progress while in Europe and is interested to compete in any big International Quakelive competition soon.
Fraze interview before returning home
Edited by xou at 10:33 CST, 26 February 2012 - 22480 Hits