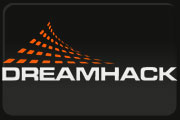 I have created this post to keep a tabs on which teams are confirmed to attend dreamhack and have paid up, which team's are confirmed as attending but havn't paid and which teams are simply just interested in attending but havn't confimed yet.
If you are not in the list you can leave a comment below and I will add you to the relevent section. The intention of this post is to drum up interest within the community and get the tournament full with 16 teams!
Teams who are 100% and have paid entry.

Reason Gaming (
noctis, fazz, deus, zyv
)

mWc (
rox, p1s, a1r-r4id, hazter
])

4kings (
krysa, dibbe, jocko, dk
])
Teams who have confirmed attendence 100% but havn't paid for entry yet
.

Serious Gaming (
av3k, west, zik, v3rb
])

doctor))) gaming (
fooki, funnyb, tybalt, snapcase, empish
)

moscow (
cooller, Jibo, evil, mikes
)

Team-Alpha (
dem0n, madix, spartie, +1
)

xt (
wit, damiah, PURRI, provi, frs
)

Ultrafrag Xtreme (
rapha, DaHanG, czm, cl0ck
)

aCtion Ligan (
bl4jnd gizmo, nite, nightops, frg14
)
Teams who have stated they are interested but are not 100% sure whether they will attend yet.

iCE cLIMBERS (
toxic, winz?, stermy, l1nkin
)

bface (
draven, hazrd, gerrpa,+1)
)

en3my (
debtorr, flatecek, ptolemy, +1
)

METSU (
juvenile, zeroql, silencep, bab
])
To pay for your team you must register at
bokning.dreamhack.se
and pay for an "
event pass
" for yourself, or if you want to pay for your team just select 4 passes, and then you can hand them out to your team mates at the event. Once you have paid inform myself in this thread of slayzah in #Dreamhack.Quake
Get paying guys, not long to go now! :)
Update
: See
announcement
.
Edited by xou at 12:24 CDT, 31 May 2011 - 54508 Hits