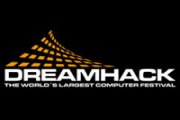 The demos from both Dreamhacks own tournament, the Kaspersky Quake Live Championship, and fnatics Beat IT Tournament are now online.
Get them on
http://files.dreamhack.se/dhw10/quakelive/
I hope we get to see at least a few nice movies from this, I know for sure that there's many good frags in there :D
http://www.esreality.com/?a=post&id=2002260
3 missing demos from the final, cypher vs dahang. Cyphers pov.
Tell me if there's missing any other demos.
I know that Vo0's demos from the kasperskys tournament is lost, because of someone resetted quake live before I had the chance to collect the demos.
some of k1llsens demos are missing because apparently there's a bug that prevents autorecording at times ( that's what k1llsen told me..)
Edited by blaze at 10:42 CST, 8 December 2010 - 14258 Hits