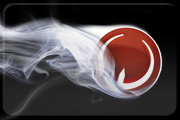 Since many, mostly new, players are looking for a decent config from pro players to check out how their graphic looks or what bindings they use, I decided to share my personaly config collection, called "
skilleys cfg collection
", with the lovely community.
There are 103 QL settings from Pro players like

toxjq
,

cha0ticz,

rapha,

bodzo. Also a Amateur part with settings from

daxio,
x1t and many many more.
If you think that your cfg is missing, feel free to send it to me
[email protected]
, it will get a place in the next update!
The collection will get a update every month! Next update after Gamescom!
UPDATE
1: The 1000 download counter is reached, so its time to share

toxjq's
mouse settings with you, whos interested in it!
Mouse
: WMO 1.1a
Mousepad
: Steelseries cloth pad the thick one
DPI
: 400
Hz
: 500
UPDATE
2: Like i said in my comment, there will be a update...so here we go! :)
skilley's QL cfg collection v2
includes the settings from known players like

kos,

proZaC,

Scoot,

spart1e,

DaHang,

zsx and...

DanDaKing :) + some more.
Also the Amateur part like

iddqd's cfg and so on.
Have fun with it and a big thanks to everyone who sent me his settings to get a bigger update!
btw: Im still waiting for some IEM settings, i was able to get to the Tournament PC's but my USB stick failed so i will update it later again :)
Edited by skillah at 22:25 BST, 29 August 2010 - 146022 Hits