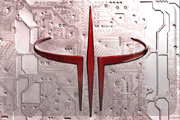 Best team
:

France
. Despite losing one map against Iceland, they seemed very stable and in good shape. First position in their group was well deserved.
Worst team
:

Slovenia
. Going through some problems at the beginning, this team was able to play all the matches, but ended up losing the games by huge score difference.
Most reliable team
:

Germany
.

Doz3r has proven as a very capable captain and scheduled all of his team matches precisely.
Least reliable team
:

Belgium
, without any doubt. This team wasnt able to communicate even with admins and the avarage response time was a matter of days.
Best match
: There were several adepts to this award, but we chose

Russia vs

United Kingdom
. I hope youll agree with me that this was a special game.
Worst luck
:

United Kingdom
. They won 3 matches, but didnt advance to the playoffs. This is what you call a bad luck.
Most whining team
: The behaviour of some

Croatian players was close to what you would expect to see in a special school schoolyard. Bad language, inappropriate manner, whining, ragequitting
and more. We all know the names that ensured this "award" is going to

Croatia
.
Most valuable player
:

Deus, the leader and flagbearer of the

United Kingdom
.
Biggest surprise
: Game between

Poland and

Holland
. The dutch team won over the favorite and many ESR betters went bunkrupt.
Best admin
: Id like say THANKS to the whole admin team for your great work. But since this award can only have one winner, Im gonna choose

eJo, for his match scheduling and GTV work.
Edited by Legie at 17:47 CST, 1 March 2009 - 17303 Hits