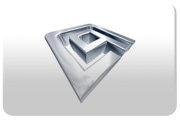 The
CPL
announced today that it will feature the
Challenge ProMode Arena (CPMA) with VQ3
gameplay, during the Quake 3 tournaments of the 2006 World Season.
CPMA
includes such features as MultiView demos, improved netcode and improved gameplay physics.
The CPL has established an ongoing relationship with the CPMA developers, to maintain constant support and add additional enhancements deemed necessary by the league and its competitors.
"We are happy that CPL is providing the best possible environment for Quake 3 competitions. Aside from the immediate benefits to the players thanks to CPMA's advanced featureset, we'll be improving the spectator experience by adding VQ3 support to our MultiView GTV and demo technology," said Kevin Blenkinsopp ("arQon") project lead for CPMA.
The CPL World Season will culminate at the 2006 Championship Finals, which will take place Wednesday, December 13 to Sunday, December 17, 2006 at the landmark Hyatt Regency hotel in downtown Dallas.
Online registration for the finals will launch August 1st
and will offer only
128
spots for the Quake 3 tournament. The $30 registration fee will also include a BYOC spot. The top 32 finalists will share a total purse of $50,000.
Source:
http://www.thecpl.com
Edited by Levi240 at 14:41 CDT, 26 July 2006 - 317044 Hits