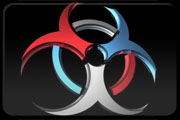 After many years of procrastination and broken promises,

gaiia is finally ready to host some more

CPM tournaments. I hereby present to you:
Meow! Meow! Space Tiger
FFA tournament &
Penguin Marlin Brando
Duel tournament!
>>>
The events will commence at 11:00 CST, 19 November 2022 and 11:00 CST, 20 November 2022 respectively.
>>>
To sign up for either one of these events,
head on over to the
Official CPMA Discord
and request the admins or myself (gaiia#2491) to give you access to the tournament channel.
>>>
IMPORTANT NOTE:
Communication regarding the event will take place exclusively on
Discord
. Message

gaiia or any of the admins for access to the tournament channel. Presence on the channel is
mandatory
to ensure admins/referees/staff can reach participants when needed.
>>>
If you have any questions regarding the events,
please don't hesitate to ask

gaiia#2491 on Discord.
Links:

Official CPMA Website
,

FFA Challonge
,

Duel Challonge
,
Official CPMA Discord
,

Stream
,

Twitter
Edited by Lam at 09:53 CST, 9 November 2022 - 507 Hits