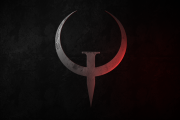 As some of you may be aware,

dem0n
and I (

phaze
) have decided to team up some time ago to try and compete for the upcoming Quake Champions 2on2 tournaments occurring in 2018. Unfortunately, we have not been able to find an organization that would help us make our very first expensive trip to
QuakeCon 2018
in Dallas this coming August. This is why we are asking for your help!
We believe that together, we can shake things up at the top of the competition. We know that our strengths will come to show through our complementarity. A fine mix of a more pragmatic and experienced approach from dem0n with a refreshing dose of young enthusiasm and explosivity from phaze.
We have had very encouraging results in our practice games so far, as well as some tournaments and while we are aware that there is a lot of room to improve, we believe we will be ready when the time comes to put our keyboards and mice to the test.
As of this moment, we are still unsure whether we will be attending because of the reasons that are given above; that is a very daunting thing. Although, with your help, we could potentially get rid of that doubt and uncertainty that has been weighing us down. This would allow us to get our heads entirely into the game and the competition. If you do decide to support us, we will wholeheartedly appreciate that and will reassure you that the money will not go to waste.
Thank you to each and one of you that will be willing to help us get there. We would also like to thank everyone who has and will support us through kind and encouraging words. Together we can make this happen!
Here is the link that you can find to the GoFundMe page:
CLICK HERE TO REDIRECT YOURSELF TO GOFUNDME!
P.S. In case we do not meet our goal, all of the money will be refunded to the rightful owners.
P.S. Yes, there will be fragmovie and a vlog from each day of QuakeCon!
18939 Hits