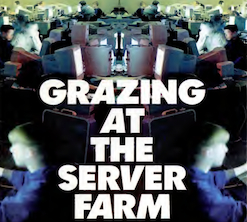 Here is a throwback for your weekend reading pleasure. From July 1999, this is Dennis Cass' "outsiders perspective" on Quake tourneys, LAN parties, and the California gaming scene back in the day. The original description gives a good idea at what's being featured... "Vaginal Love Beads, The Loser Rack, and a Shirt That Chicks Dig: A Three-Day LAN Party is Much, Much More than 4,320 Continuous Minutes of Quake." Enjoy!
https://dondeq2.wordpress.com/2018/03/23/grazing-at-the-server-farm-by-dennis-cass-spin-magazine-july-1999/
GRAZING AT THE SERVER FARM by Dennis Cass. PHOTOS by Jeff Minton. SPIN Magazine, July 1999.
1022 Hits