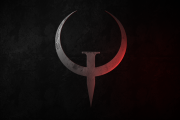 did some duels for an hour, answered questions as well. Confirmed will be participating in the next duel qualifier.
When asked
JustHufflepuff : Confirmed 4th for sac?
says
can't really talk about sacrifice yet, but yes there should be a confirmed one
. Implying he's making a team from what I understand.
https://www.twitch.tv/videos/156432711
Edit: he also says top2 are him and Cypher (once he starts practicing, implying he will!), then toxjq, fourth is really contested; and that he will be streaming a lot of duels starting soon, perhaps within a week
Edited by son1dow at 15:00 CDT, 4 July 2017 - 5383 Hits