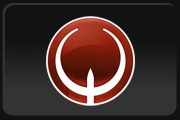 After a huge break I am coming back to Quake Live.
I have bought me a new computer for gaming and hopefully good enough for twitch, unless if I need another computer for twitch (I have no experience there)
As always I had huge problems with mice and not stable connection. However, this dismotivated me to play more + I was really busy with work. As from now on I will finally start to work from home.
Im interested inmice and what gaming monitor to buy? Monitor has to be 27 inch + 1ms - could you please suggest me one? Not too expensive. Budget for a new monitor is 280 eur to max 400 eur.
I love razer aby! Its small it have claw grip and its very light. Could you also suggest me one mouse if not aby again without jittering problem? If possible suggest me something identical or very similar to aby (shape - claw grip and wight, but better).
Note:
Please do not suggest me WMO, I have bought two mice already on ebay and both were bad replica - both felt like 3$ worth mouse. It seems I cant get real WMO so please no wmo especially not a fake one.
Thanks in advance guys!
4376 Hits