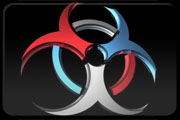 [UPDATE:]
Now that we know enough people are interested, we would like to know your availability. We've made a
doodle
for it.
Everyone claims already that

CPMA is dead. It might be in agony, but it's still breathing. Before the claims become true and before people get a valid excuse to refuse, meaning
before the end of summer
, we would like to make a final tourney meant to be funnier than usual.
This tourney would be a
CTFS draft cup
. The details on the format will depend on the amount of players we can gather, so it's up to you guys to make it go to 11.
Before making plans and setting up a date, we created a strawpoll to get an idea on the amount of people that could make it happen, or not. You can vote
here
.
We are looking for a minimum of 4 teams (12 players).
Edited by Sylver at 13:39 CDT, 28 July 2015 - 4079 Hits