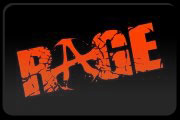 Hey,
After the DDoS attack, I can't connect to Quake Live, while some of my friends can.
I run the client. It starts loading, then after a while, the following error message pops up:
"We're sorry, but it appears you are having problems connecting to the QUAKE LIVE network. If you are behind a firewall you must make sure that it permits the following connection:
Protocol: TCP
Host: xmpp.quakelive.com
Port: 5222
Contact your network administrator for further instructions, or Click Here to look for help."
Edit: Can't ping xmpp.quakelive.com either. Request timed out.
I have no router, no firewall, no autologin, already did a flushdns and restarted the modem and the PC several times with no effect.
Do any of you have an idea how to make it work?
Also harosh, potat, cooller, WMO.
Edit 2: There were hiccups and some warpers, but I was able to play a few games this night. I wonder how it will be in the upcoming afternoon.
Edited by nYmPhets at 22:15 CST, 30 January 2015 - 19175 Hits