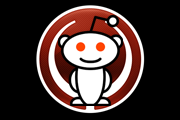 Scheduled: 06:30 CDT, 19 April 2014 to 09:30 CDT, 19 April 2014
Schedule:
Passed
We have started running some fun events for players who are new to quake on Reddit. The last event had six players sign up and is a great continuation from the first event that we held. We are hoping if you are interested in competing and just want to have a good time you will join us for our third event.
Congrats to danielvegas for winning the last QLReddit Newbie Duel Cup! Here's
the bracket
from event #2.
REMINDER:
Sign up on challonge with a display name that is the same as your QuakeLive account or you may be
removed
before the tourney begins.
Stream:

TargetQuakeTV
,

GroundZeroTV
(possibly)
Links:
Sign Up
,

#qlreddit
,
Reddit Post
Edited by easytarget at 11:00 CDT, 19 April 2014 - 182989 Hits